Event Date
November 3, 2018
Venue
Hasantar Gumba
Located at Hasantar, Kathmandu
Open pin on Google Map
Distances
21K, 12K, 6K and 3K
Observations, updates and note to self
Visual (photo) direction published for easy navigation. Number of people losing their way decreases drastically.
Distances changed to 14K, 6K and 2K for some obscure reason.
Ribbons and trail markings get color-coded by distance. 14K is orange, 6K green and 2K yellow.
Decision to hire fewer but technical staff - all paid. Crew size comes down to 22.
Free bus service (Ring Road to/from venue) commences.
Race starts only after receiving final go-ahead from all checkpoint teams.
Sealed off finishline and added timekeeping assistants. Results more accurate. Leaderboard review to ensure no mix-ups in winning results.
Hiking removed for 15K distance for safety reasons.
Cut-off time set to 5hrs from start.
Enforced sign up deadlines to get accurate participation numbers, thus minimizing wastage of food and water.
Start, Trails and Finish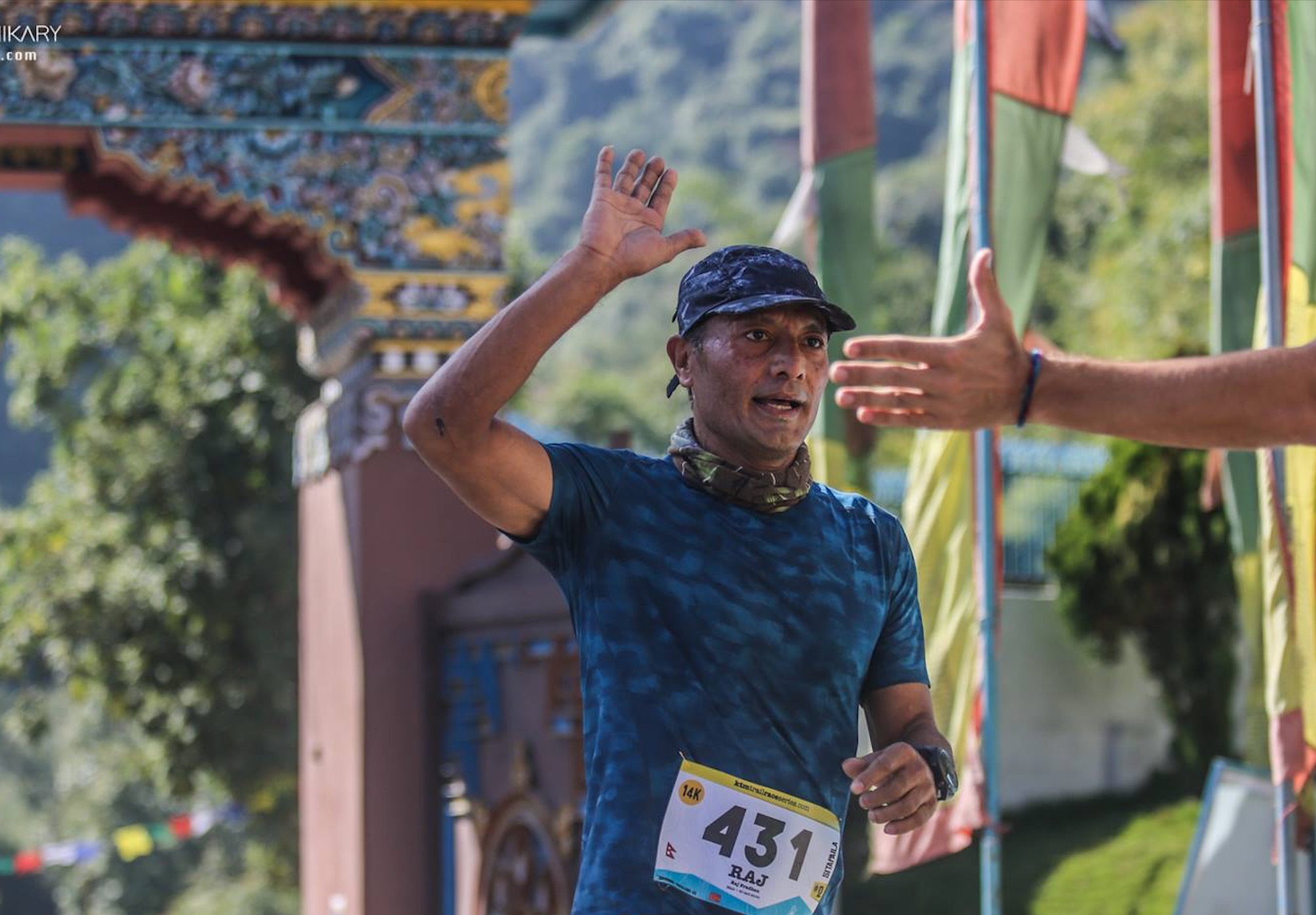 139 photos by: