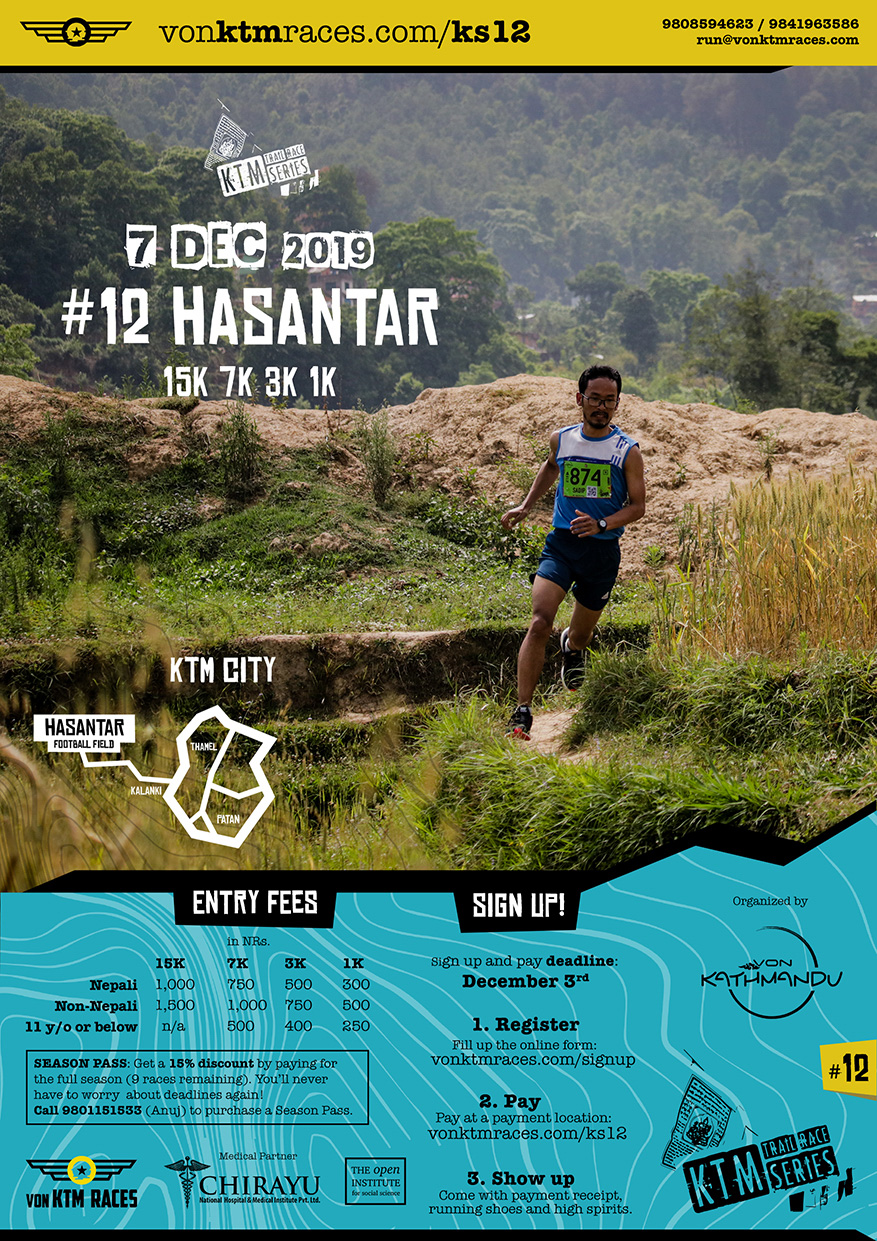 Event Date
December 7, 2019
Distances
12K, 6K and 3K
Observations, updates and note to self
Sponsored entries for all local athletes (upto 70 runners) phased out due to unforeseen ramifications.
QR code scanning for timekeeping dissolved, as printing+pasting codes for walk-in registrations were causing serious admin bottleneck.
For the first time results and photos get published on the same day, and for all events here on.
15K trails
132 photos by:
7K trails, some 15K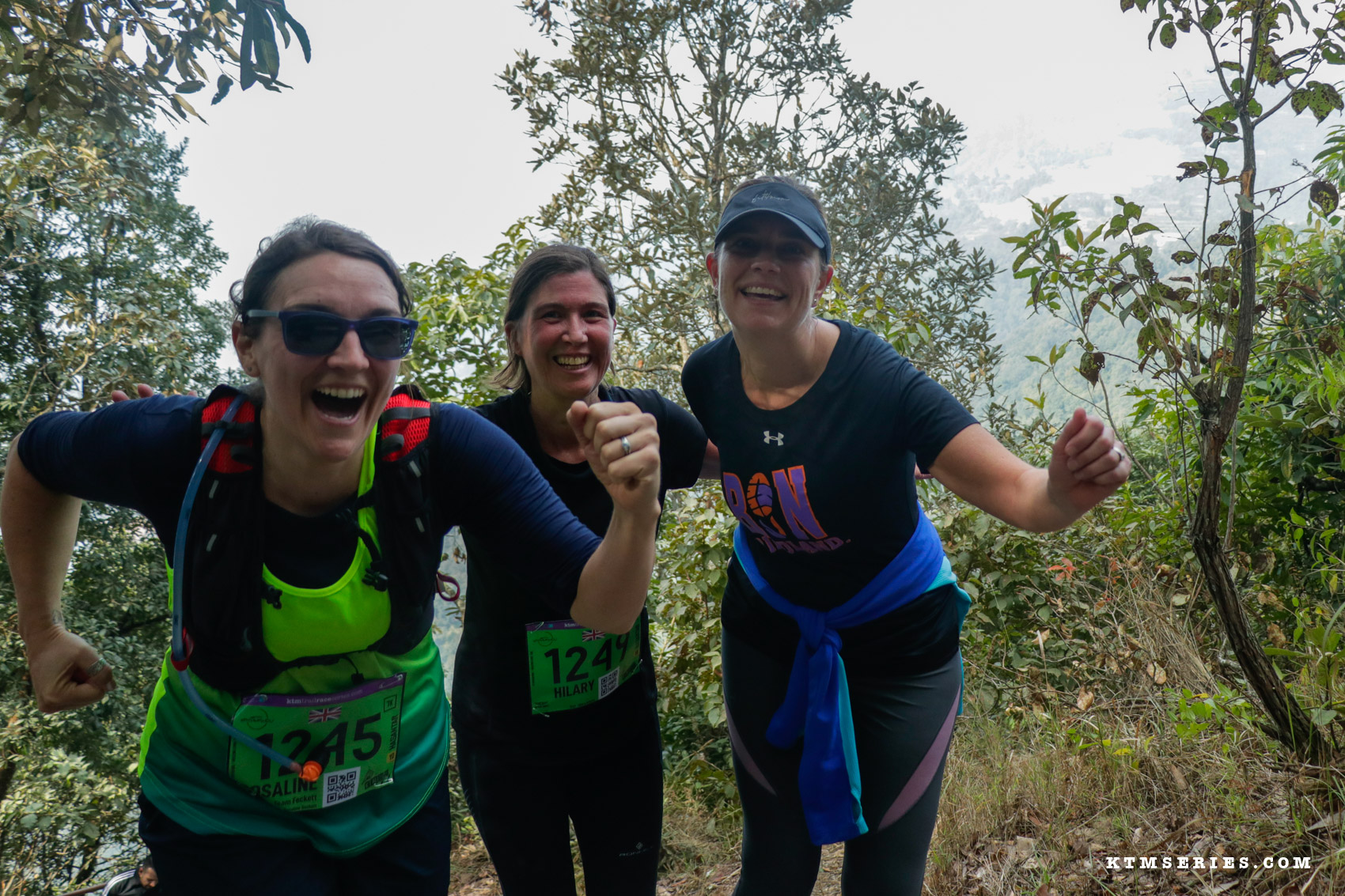 106 photos by:
Start and Finish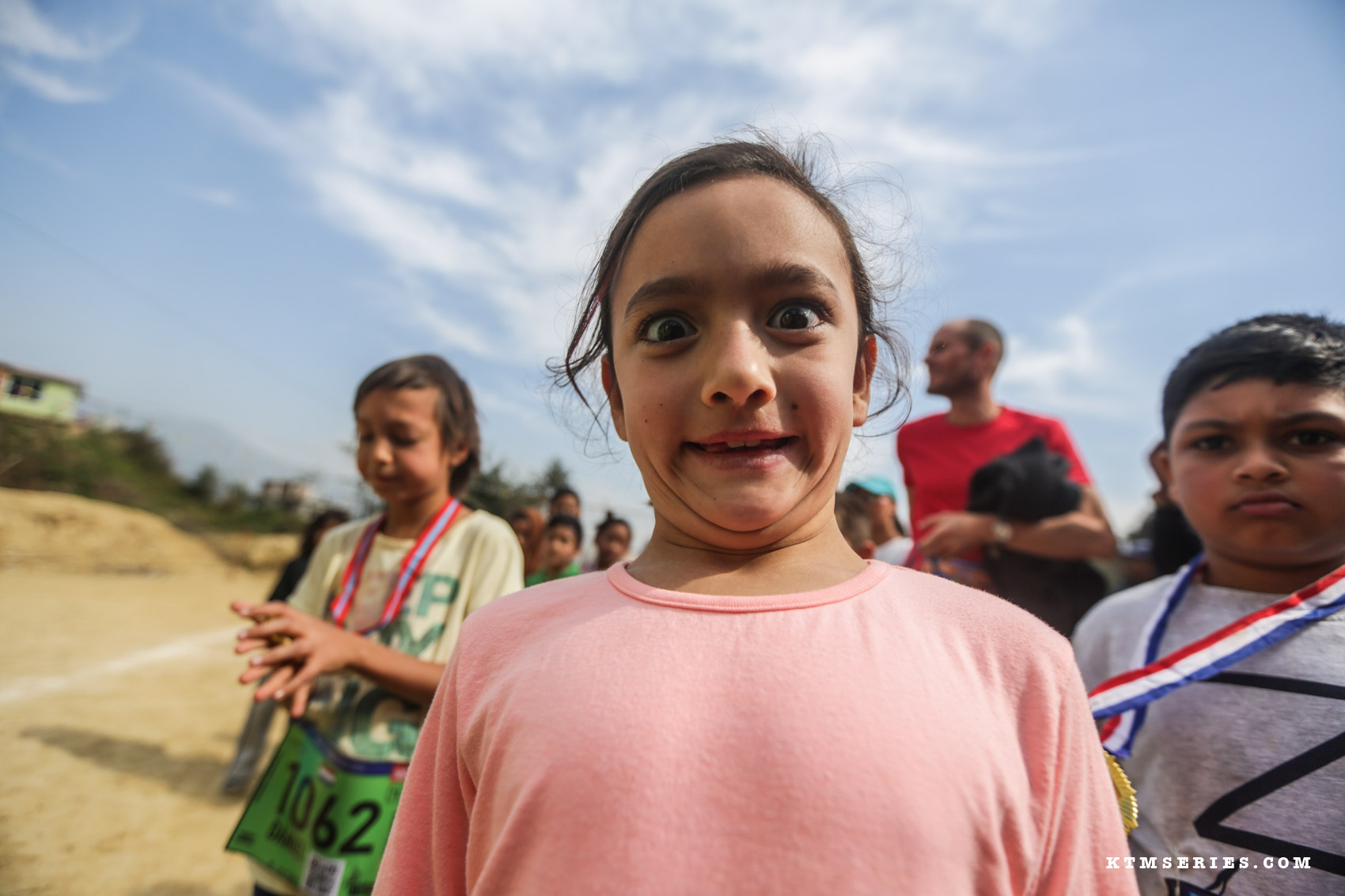 101 photos by:
| | | | |
| --- | --- | --- | --- |
| 67 | | Nepal | |
| 22 | | United States | |
| 17 | | United Kingdom | |
| 5 | | Netherlands | |
| 4 | | Canada | |
| | | | |
| --- | --- | --- | --- |
| 4 | | Denmark | |
| 2 | | Switzerland | |
| 2 | | France | |
| 2 | | India | |
| 2 | | Costa Rica | |
| | | | |
| --- | --- | --- | --- |
| 1 | | Spain | |
| 1 | | China | |
| 1 | | Belgium | |
| 1 | | Australia | |
| 1 | | Kyrgyzstan | |
15K
Male
12 to 17
| | | | | | |
| --- | --- | --- | --- | --- | --- |
| 1 | 650 | | Dipesh Neupane | 12 to 17 | 10:30:53 |
18 to 39
| | | | | | |
| --- | --- | --- | --- | --- | --- |
| 1 | 712 | | Alastair Charles Norris | 18 to 39 | 10:01:20 |
| 2 | 702 | | Pascal Fendrich | 18 to 39 | 10:02:22 |
| 3 | 1135 | | Harshotsav Jalan | 18 to 39 | 10:04:49 |
| 4 | 185 | | Deepak Shah | 18 to 39 | 10:20:52 |
| 5 | 124 | | Krishna Kumar Maharjan | 18 to 39 | 10:29:04 |
| 6 | 1149 | | Abbas Khan | 18 to 39 | 10:50:04 |
| 7 | 1086 | | Vijaya Adhikari | 18 to 39 | 11:00:37 |
| 8 | 1106 | | Ayaj Ahmad | 18 to 39 | 11:00:40 |
| 9 | 446 | | Karan Agrawal | 18 to 39 | 11:01:06 |
| 10 | 612 | | Zippy Hari Shrestha | 18 to 39 | 11:05:48 |
| 11 | 192 | | Hussain Bolt Uddin | 18 to 39 | 11:20:35 |
| 12 | 1262 | | Pemba Dorje Tamang | 18 to 39 | 9:41:46 |
| 13 | 101 | | Tek Bahadur Basnet | 18 to 39 | 9:44:50 |
| 14 | 521 | | Sunil Tamang | 18 to 39 | 9:55:34 |
| 15 | 794 | | Prazol Bista | 18 to 39 | 9:55:48 |
40 and above
| | | | | | |
| --- | --- | --- | --- | --- | --- |
| 1 | 131 | | Ram Gopal Awale | 40 and above | 10:02:48 |
| 2 | 255 | | Julien Bettler | 40 and above | 10:20:45 |
| 3 | 1218 | | Tad Brown | 40 and above | 10:21:11 |
| 4 | 272 | | Tom Robertson | 40 and above | 10:22:31 |
| 5 | 1251 | | Steve Wells | 40 and above | 10:32:18 |
| 6 | 1231 | | Nagendra Bahadur Baduwal | 40 and above | 10:40:06 |
| 7 | 1254 | | Michael Patrick | 40 and above | 10:49:59 |
| 8 | 1232 | | Bigyan Raj Sharma | 40 and above | 10:50:10 |
| 9 | 1182 | | Andrew Golda | 40 and above | 11:46:22 |
| 10 | 1243 | | Luvyaan Arsari | 40 and above | 12:06:56 |
| 11 | 195 | | Damodar Budha Magar | 40 and above | 9:35:57 |
| 12 | 207 | | Simon Castro-Wooldridge | 40 and above | 9:42:24 |
| 13 | 431 | | Raj Pradhan | 40 and above | 9:49:21 |
| 14 | 898 | | Jimi Oostrum | 40 and above | 9:57:16 |
| 15 | 336 | | Sergi Montane Ayuso | 40 and above | 9:59:16 |
| | | | | | |
| --- | --- | --- | --- | --- | --- |
| 1 | 712 | | Alastair Charles Norris | 18 to 39 | 10:01:20 |
| 2 | 702 | | Pascal Fendrich | 18 to 39 | 10:02:22 |
| 3 | 131 | | Ram Gopal Awale | 40 and above | 10:02:48 |
| 4 | 1135 | | Harshotsav Jalan | 18 to 39 | 10:04:49 |
| 5 | 255 | | Julien Bettler | 40 and above | 10:20:45 |
| 6 | 185 | | Deepak Shah | 18 to 39 | 10:20:52 |
| 7 | 1218 | | Tad Brown | 40 and above | 10:21:11 |
| 8 | 272 | | Tom Robertson | 40 and above | 10:22:31 |
| 9 | 124 | | Krishna Kumar Maharjan | 18 to 39 | 10:29:04 |
| 10 | 650 | | Dipesh Neupane | 12 to 17 | 10:30:53 |
| 11 | 1251 | | Steve Wells | 40 and above | 10:32:18 |
| 12 | 1231 | | Nagendra Bahadur Baduwal | 40 and above | 10:40:06 |
| 13 | 1254 | | Michael Patrick | 40 and above | 10:49:59 |
| 14 | 1149 | | Abbas Khan | 18 to 39 | 10:50:04 |
| 15 | 1232 | | Bigyan Raj Sharma | 40 and above | 10:50:10 |
| 16 | 1086 | | Vijaya Adhikari | 18 to 39 | 11:00:37 |
| 17 | 1106 | | Ayaj Ahmad | 18 to 39 | 11:00:40 |
| 18 | 446 | | Karan Agrawal | 18 to 39 | 11:01:06 |
| 19 | 612 | | Zippy Hari Shrestha | 18 to 39 | 11:05:48 |
| 20 | 192 | | Hussain Bolt Uddin | 18 to 39 | 11:20:35 |
| 21 | 1182 | | Andrew Golda | 40 and above | 11:46:22 |
| 22 | 1243 | | Luvyaan Arsari | 40 and above | 12:06:56 |
| 23 | 195 | | Damodar Budha Magar | 40 and above | 9:35:57 |
| 24 | 1262 | | Pemba Dorje Tamang | 18 to 39 | 9:41:46 |
| 25 | 207 | | Simon Castro-Wooldridge | 40 and above | 9:42:24 |
| 26 | 101 | | Tek Bahadur Basnet | 18 to 39 | 9:44:50 |
| 27 | 431 | | Raj Pradhan | 40 and above | 9:49:21 |
| 28 | 521 | | Sunil Tamang | 18 to 39 | 9:55:34 |
| 29 | 794 | | Prazol Bista | 18 to 39 | 9:55:48 |
| 30 | 898 | | Jimi Oostrum | 40 and above | 9:57:16 |
| 31 | 336 | | Sergi Montane Ayuso | 40 and above | 9:59:16 |
Female
18 to 39
| | | | | | |
| --- | --- | --- | --- | --- | --- |
| 1 | 577 | | Mingma Sherpa | 18 to 39 | 10:13:35 |
| 2 | 1206 | | Camille Chapron | 18 to 39 | 10:27:46 |
| 3 | 1143 | | Marina Cauchy | 18 to 39 | 10:33:01 |
| 4 | 175 | | Hannah Ruth Straw | 18 to 39 | 10:40:11 |
| 5 | 783 | | Philippa Jefferis | 18 to 39 | 10:52:09 |
| 6 | 1227 | | Prativa Shrestha | 18 to 39 | 9:57:11 |
40 and above
| | | | | | |
| --- | --- | --- | --- | --- | --- |
| 1 | 170 | | Sonya Martin | 40 and above | 10:08:28 |
| 2 | 213 | | Vivian Castro-Wooldridge | 40 and above | 10:18:24 |
| 3 | 430 | | Shasa Shrestha | 40 and above | 10:31:22 |
| 4 | 485 | | Charu Arjyal | 40 and above | 10:41:46 |
| 5 | 259 | | Mette Nielsen | 40 and above | 10:45:13 |
| 6 | 122 | | Stine Heiselberg | 40 and above | 10:52:06 |
| 7 | 422 | | Leslie D Iverson | 40 and above | 10:52:22 |
| 8 | 1222 | | Bindi Borg | 40 and above | 11:11:53 |
| | | | | | |
| --- | --- | --- | --- | --- | --- |
| 1 | 170 | | Sonya Martin | 40 and above | 10:08:28 |
| 2 | 577 | | Mingma Sherpa | 18 to 39 | 10:13:35 |
| 3 | 213 | | Vivian Castro-Wooldridge | 40 and above | 10:18:24 |
| 4 | 1206 | | Camille Chapron | 18 to 39 | 10:27:46 |
| 5 | 430 | | Shasa Shrestha | 40 and above | 10:31:22 |
| 6 | 1143 | | Marina Cauchy | 18 to 39 | 10:33:01 |
| 7 | 175 | | Hannah Ruth Straw | 18 to 39 | 10:40:11 |
| 8 | 485 | | Charu Arjyal | 40 and above | 10:41:46 |
| 9 | 259 | | Mette Nielsen | 40 and above | 10:45:13 |
| 10 | 122 | | Stine Heiselberg | 40 and above | 10:52:06 |
| 11 | 783 | | Philippa Jefferis | 18 to 39 | 10:52:09 |
| 12 | 422 | | Leslie D Iverson | 40 and above | 10:52:22 |
| 13 | 1222 | | Bindi Borg | 40 and above | 11:11:53 |
| 14 | 1227 | | Prativa Shrestha | 18 to 39 | 9:57:11 |
7K
Male
11 and below
| | | | | | |
| --- | --- | --- | --- | --- | --- |
| 1 | 1253 | | Griffin Wells | 11 and below | 10:08:36 |
| 2 | 333 | | William Brown Spencer | 11 and below | 10:14:49 |
| 3 | 172 | | Mateo Graif | 11 and below | 10:14:58 |
| 4 | 342 | | Joseph Beckett | 11 and below | 10:22:18 |
| 5 | 563 | | Samuel Turkington | 11 and below | 10:26:10 |
| 6 | 1240 | | Yajur Ojha | 11 and below | 10:45:38 |
| 7 | 1225 | | Tej Ralph Shrestha Bell | 11 and below | 10:49:52 |
| 8 | 1238 | | Elwood Daniel Pardoe Jones | 11 and below | 10:50:02 |
| 9 | 163 | | Oskar Edwards | 11 and below | 10:59:50 |
| 10 | 216 | | Simon Cams | 11 and below | 11:00:14 |
| 11 | 306 | | Phuntsok Bettler | 11 and below | 11:00:34 |
| 12 | 1062 | | Daniel Trapman | 11 and below | 9:39:26 |
| 13 | 526 | | Noa Castro-Wooldridge | 11 and below | 9:49:34 |
| 14 | 518 | | Colin William Park | 11 and below | 9:51:41 |
| 15 | 519 | | Rory John Park | 11 and below | 9:55:12 |
12 to 17
| | | | | | |
| --- | --- | --- | --- | --- | --- |
| 1 | 1217 | | Kavi Brown | 12 to 17 | 10:09:07 |
| 2 | 1266 | | Sairus Bhandari | 12 to 17 | 9:32:51 |
| 3 | 805 | | Sonam Gyatso Loptsen | 12 to 17 | 9:36:54 |
| 4 | 654 | | Rinzin Khedup Gurung | 12 to 17 | 9:37:14 |
| 5 | 1267 | | Banish Bhandari | 12 to 17 | 9:40:08 |
| 6 | 648 | | Pasang Tenzin Gurung | 12 to 17 | 9:44:36 |
| 7 | 652 | | Namgyal Tsering Tamang | 12 to 17 | 9:45:32 |
| 8 | 1268 | | Reason Lama | 12 to 17 | 9:45:48 |
18 to 39
| | | | | | |
| --- | --- | --- | --- | --- | --- |
| 1 | 1233 | | Rahul Bansal | 18 to 39 | 10:18:52 |
| 2 | 1261 | | Aneesh Bhakoo | 18 to 39 | 9:43:59 |
| 3 | 1236 | | Yuvaan Singh Bohra | 18 to 39 | 9:49:42 |
| 4 | 1168 | | Richard Marshall Craig | 18 to 39 | 9:52:43 |
| 5 | 1153 | | Thomas Lew | 18 to 39 | 9:55:17 |
| 6 | 1219 | | Andrew P Sellers | 18 to 39 | 9:56:25 |
| 7 | 921 | | Ruben Astorga | 18 to 39 | 9:58:02 |
| 8 | 801 | | Kalsang Gurung | 18 to 39 | 9:59:50 |
40 and above
| | | | | | |
| --- | --- | --- | --- | --- | --- |
| 1 | 570 | | Suman Basnet | 40 and above | 10:06:46 |
| 2 | 108 | | Alistair Turkington | 40 and above | 10:26:14 |
| 3 | 1235 | | Binay Bohra | 40 and above | 10:40:26 |
| 4 | 1234 | | Bijaya Tamrakar | 40 and above | 10:40:50 |
| 5 | 1265 | | Tom Adams | 40 and above | 10:40:54 |
| 6 | 331 | | Prajwal Ojha | 40 and above | 10:46:01 |
| 7 | 1093 | | Egbert Pos | 40 and above | 9:41:25 |
| 8 | 732 | | Santosh Shrestha | 40 and above | 9:44:05 |
| 9 | 1263 | | Nathan Park | 40 and above | 9:55:25 |
| 10 | 269 | | Aman Kumar Kapali | 40 and above | 9:55:42 |
| | | | | | |
| --- | --- | --- | --- | --- | --- |
| 1 | 570 | | Suman Basnet | 40 and above | 10:06:46 |
| 2 | 1253 | | Griffin Wells | 11 and below | 10:08:36 |
| 3 | 1217 | | Kavi Brown | 12 to 17 | 10:09:07 |
| 4 | 333 | | William Brown Spencer | 11 and below | 10:14:49 |
| 5 | 172 | | Mateo Graif | 11 and below | 10:14:58 |
| 6 | 1233 | | Rahul Bansal | 18 to 39 | 10:18:52 |
| 7 | 342 | | Joseph Beckett | 11 and below | 10:22:18 |
| 8 | 563 | | Samuel Turkington | 11 and below | 10:26:10 |
| 9 | 108 | | Alistair Turkington | 40 and above | 10:26:14 |
| 10 | 1235 | | Binay Bohra | 40 and above | 10:40:26 |
| 11 | 1234 | | Bijaya Tamrakar | 40 and above | 10:40:50 |
| 12 | 1265 | | Tom Adams | 40 and above | 10:40:54 |
| 13 | 1240 | | Yajur Ojha | 11 and below | 10:45:38 |
| 14 | 331 | | Prajwal Ojha | 40 and above | 10:46:01 |
| 15 | 1225 | | Tej Ralph Shrestha Bell | 11 and below | 10:49:52 |
| 16 | 1238 | | Elwood Daniel Pardoe Jones | 11 and below | 10:50:02 |
| 17 | 163 | | Oskar Edwards | 11 and below | 10:59:50 |
| 18 | 216 | | Simon Cams | 11 and below | 11:00:14 |
| 19 | 306 | | Phuntsok Bettler | 11 and below | 11:00:34 |
| 20 | 1266 | | Sairus Bhandari | 12 to 17 | 9:32:51 |
| 21 | 805 | | Sonam Gyatso Loptsen | 12 to 17 | 9:36:54 |
| 22 | 654 | | Rinzin Khedup Gurung | 12 to 17 | 9:37:14 |
| 23 | 1062 | | Daniel Trapman | 11 and below | 9:39:26 |
| 24 | 1267 | | Banish Bhandari | 12 to 17 | 9:40:08 |
| 25 | 1093 | | Egbert Pos | 40 and above | 9:41:25 |
| 26 | 1261 | | Aneesh Bhakoo | 18 to 39 | 9:43:59 |
| 27 | 732 | | Santosh Shrestha | 40 and above | 9:44:05 |
| 28 | 648 | | Pasang Tenzin Gurung | 12 to 17 | 9:44:36 |
| 29 | 652 | | Namgyal Tsering Tamang | 12 to 17 | 9:45:32 |
| 30 | 1268 | | Reason Lama | 12 to 17 | 9:45:48 |
| 31 | 526 | | Noa Castro-Wooldridge | 11 and below | 9:49:34 |
| 32 | 1236 | | Yuvaan Singh Bohra | 18 to 39 | 9:49:42 |
| 33 | 518 | | Colin William Park | 11 and below | 9:51:41 |
| 34 | 1168 | | Richard Marshall Craig | 18 to 39 | 9:52:43 |
| 35 | 519 | | Rory John Park | 11 and below | 9:55:12 |
| 36 | 1153 | | Thomas Lew | 18 to 39 | 9:55:17 |
| 37 | 1263 | | Nathan Park | 40 and above | 9:55:25 |
| 38 | 269 | | Aman Kumar Kapali | 40 and above | 9:55:42 |
| 39 | 1219 | | Andrew P Sellers | 18 to 39 | 9:56:25 |
| 40 | 921 | | Ruben Astorga | 18 to 39 | 9:58:02 |
| 41 | 801 | | Kalsang Gurung | 18 to 39 | 9:59:50 |
Female
11 and below
| | | | | | |
| --- | --- | --- | --- | --- | --- |
| 1 | 528 | | Paloma Castro-Wooldridge | 11 and below | 10:18:16 |
| 2 | 1063 | | Naomi Trapman | 11 and below | 10:25:37 |
| 3 | 1264 | | Leah Beckett | 11 and below | 10:42:32 |
| 4 | 456 | | Chloe Kapali | 11 and below | 10:42:46 |
| 5 | 334 | | Adeline Lasell Spencer | 11 and below | 10:42:52 |
| 6 | 1226 | | Anushna Miriam Shrestha Bell | 11 and below | 10:49:55 |
| 7 | 307 | | Kunsel Bettler | 11 and below | 11:00:26 |
| 8 | 162 | | Freja Edwards | 11 and below | 11:00:31 |
12 to 17
| | | | | | |
| --- | --- | --- | --- | --- | --- |
| 1 | 804 | | Tenzin Dolker Lama | 12 to 17 | 10:09:23 |
| 2 | 802 | | Dorjee Khando Gurung | 12 to 17 | 10:14:29 |
| 3 | 655 | | Lhakpa Dolma Sherpa | 12 to 17 | 10:15:17 |
| 4 | 656 | | Tenzin Tashi Lama | 12 to 17 | 10:15:27 |
| 5 | 657 | | Lhamo Gurung | 12 to 17 | 10:15:37 |
| 6 | 1250 | | Lucy Adams | 12 to 17 | 10:40:47 |
18 to 39
| | | | | | |
| --- | --- | --- | --- | --- | --- |
| 1 | 800 | | Tsering Dolker | 18 to 39 | 10:15:34 |
| 2 | 1245 | | Rosaline Beckett | 18 to 39 | 10:22:22 |
| 3 | 1140 | | Natasha Khaitan | 18 to 39 | 11:05:43 |
| 4 | 1061 | | Zarina Trapman | 18 to 39 | 11:21:40 |
| 5 | 1171 | | Eline Christina Van Der Kaaden | 18 to 39 | 9:37:26 |
| 6 | 688 | | Radha Verma | 18 to 39 | 9:54:58 |
40 and above
| | | | | | |
| --- | --- | --- | --- | --- | --- |
| 1 | 139 | | Xiaoping Wang | 40 and above | 10:04:03 |
| 2 | 787 | | Sudha Basnet | 40 and above | 10:06:52 |
| 3 | 1216 | | Danya Sarkar | 40 and above | 10:09:11 |
| 4 | 1249 | | Hilary Adams | 40 and above | 10:37:07 |
| 5 | 1252 | | Christie Wells | 40 and above | 10:37:18 |
| 6 | 268 | | Lisa O'Doherty | 40 and above | 10:42:48 |
| 7 | 743 | | Jennifer Spencer | 40 and above | 10:42:55 |
| 8 | 1224 | | Subina Shrestha | 40 and above | 10:50:07 |
| 9 | 1239 | | Anita Jane Pardoe | 40 and above | 11:21:31 |
| 10 | 582 | | Maureen F Park | 40 and above | 9:51:49 |
| | | | | | |
| --- | --- | --- | --- | --- | --- |
| 1 | 139 | | Xiaoping Wang | 40 and above | 10:04:03 |
| 2 | 787 | | Sudha Basnet | 40 and above | 10:06:52 |
| 3 | 1216 | | Danya Sarkar | 40 and above | 10:09:11 |
| 4 | 804 | | Tenzin Dolker Lama | 12 to 17 | 10:09:23 |
| 5 | 802 | | Dorjee Khando Gurung | 12 to 17 | 10:14:29 |
| 6 | 655 | | Lhakpa Dolma Sherpa | 12 to 17 | 10:15:17 |
| 7 | 656 | | Tenzin Tashi Lama | 12 to 17 | 10:15:27 |
| 8 | 800 | | Tsering Dolker | 18 to 39 | 10:15:34 |
| 9 | 657 | | Lhamo Gurung | 12 to 17 | 10:15:37 |
| 10 | 528 | | Paloma Castro-Wooldridge | 11 and below | 10:18:16 |
| 11 | 1245 | | Rosaline Beckett | 18 to 39 | 10:22:22 |
| 12 | 1063 | | Naomi Trapman | 11 and below | 10:25:37 |
| 13 | 1249 | | Hilary Adams | 40 and above | 10:37:07 |
| 14 | 1252 | | Christie Wells | 40 and above | 10:37:18 |
| 15 | 1250 | | Lucy Adams | 12 to 17 | 10:40:47 |
| 16 | 1264 | | Leah Beckett | 11 and below | 10:42:32 |
| 17 | 456 | | Chloe Kapali | 11 and below | 10:42:46 |
| 18 | 268 | | Lisa O'Doherty | 40 and above | 10:42:48 |
| 19 | 334 | | Adeline Lasell Spencer | 11 and below | 10:42:52 |
| 20 | 743 | | Jennifer Spencer | 40 and above | 10:42:55 |
| 21 | 1226 | | Anushna Miriam Shrestha Bell | 11 and below | 10:49:55 |
| 22 | 1224 | | Subina Shrestha | 40 and above | 10:50:07 |
| 23 | 307 | | Kunsel Bettler | 11 and below | 11:00:26 |
| 24 | 162 | | Freja Edwards | 11 and below | 11:00:31 |
| 25 | 1140 | | Natasha Khaitan | 18 to 39 | 11:05:43 |
| 26 | 1239 | | Anita Jane Pardoe | 40 and above | 11:21:31 |
| 27 | 1061 | | Zarina Trapman | 18 to 39 | 11:21:40 |
| 28 | 1171 | | Eline Christina Van Der Kaaden | 18 to 39 | 9:37:26 |
| 29 | 582 | | Maureen F Park | 40 and above | 9:51:49 |
| 30 | 688 | | Radha Verma | 18 to 39 | 9:54:58 |
3K
Male
11 and below
| | | | | | |
| --- | --- | --- | --- | --- | --- |
| 1 | 680 | | Phurbu Tsering Lama | 11 and below | 10:24:39 |
| 2 | 671 | | Tsering Furba Lama | 11 and below | 10:25:18 |
| 3 | 1024 | | Raul Chaudhary | 11 and below | 10:26:16 |
| 4 | 1139 | | Hardik Maharjan | 11 and below | 10:34:07 |
| 5 | 624 | | Rasan Awale | 11 and below | 10:34:14 |
| 6 | 494 | | Nirvana Maharjan | 11 and below | 10:35:50 |
| 7 | 876 | | Nijal Jay Shrestha | 11 and below | 10:40:00 |
12 to 17
| | | | | | |
| --- | --- | --- | --- | --- | --- |
| 1 | 649 | | Sujan Gurung | 12 to 17 | 10:23:59 |
| 2 | 670 | | Kunchok Dhondup Gurung | 12 to 17 | 10:25:22 |
| | | | | | |
| --- | --- | --- | --- | --- | --- |
| 1 | 649 | | Sujan Gurung | 12 to 17 | 10:23:59 |
| 2 | 680 | | Phurbu Tsering Lama | 11 and below | 10:24:39 |
| 3 | 671 | | Tsering Furba Lama | 11 and below | 10:25:18 |
| 4 | 670 | | Kunchok Dhondup Gurung | 12 to 17 | 10:25:22 |
| 5 | 1024 | | Raul Chaudhary | 11 and below | 10:26:16 |
| 6 | 1139 | | Hardik Maharjan | 11 and below | 10:34:07 |
| 7 | 624 | | Rasan Awale | 11 and below | 10:34:14 |
| 8 | 494 | | Nirvana Maharjan | 11 and below | 10:35:50 |
| 9 | 876 | | Nijal Jay Shrestha | 11 and below | 10:40:00 |
Female
11 and below
| | | | | | |
| --- | --- | --- | --- | --- | --- |
| 1 | 674 | | Karma Choedon Gurung | 11 and below | 10:26:22 |
| 2 | 681 | | Pasang Dolma Gurung | 11 and below | 10:26:26 |
| 3 | 1169 | | Lily Florence Craig | 11 and below | 10:34:36 |
| 4 | 141 | | Maya Wang | 11 and below | 10:45:25 |
| 5 | 1237 | | Lumila Tamrakar | 11 and below | 10:45:56 |
18 to 39
| | | | | | |
| --- | --- | --- | --- | --- | --- |
| 1 | 1167 | | Helen Lydia Craig | 18 to 39 | 10:34:40 |
| 2 | 875 | | Rumee Singh | 18 to 39 | 10:40:03 |
| | | | | | |
| --- | --- | --- | --- | --- | --- |
| 1 | 674 | | Karma Choedon Gurung | 11 and below | 10:26:22 |
| 2 | 681 | | Pasang Dolma Gurung | 11 and below | 10:26:26 |
| 3 | 1169 | | Lily Florence Craig | 11 and below | 10:34:36 |
| 4 | 1167 | | Helen Lydia Craig | 18 to 39 | 10:34:40 |
| 5 | 875 | | Rumee Singh | 18 to 39 | 10:40:03 |
| 6 | 141 | | Maya Wang | 11 and below | 10:45:25 |
| 7 | 1237 | | Lumila Tamrakar | 11 and below | 10:45:56 |