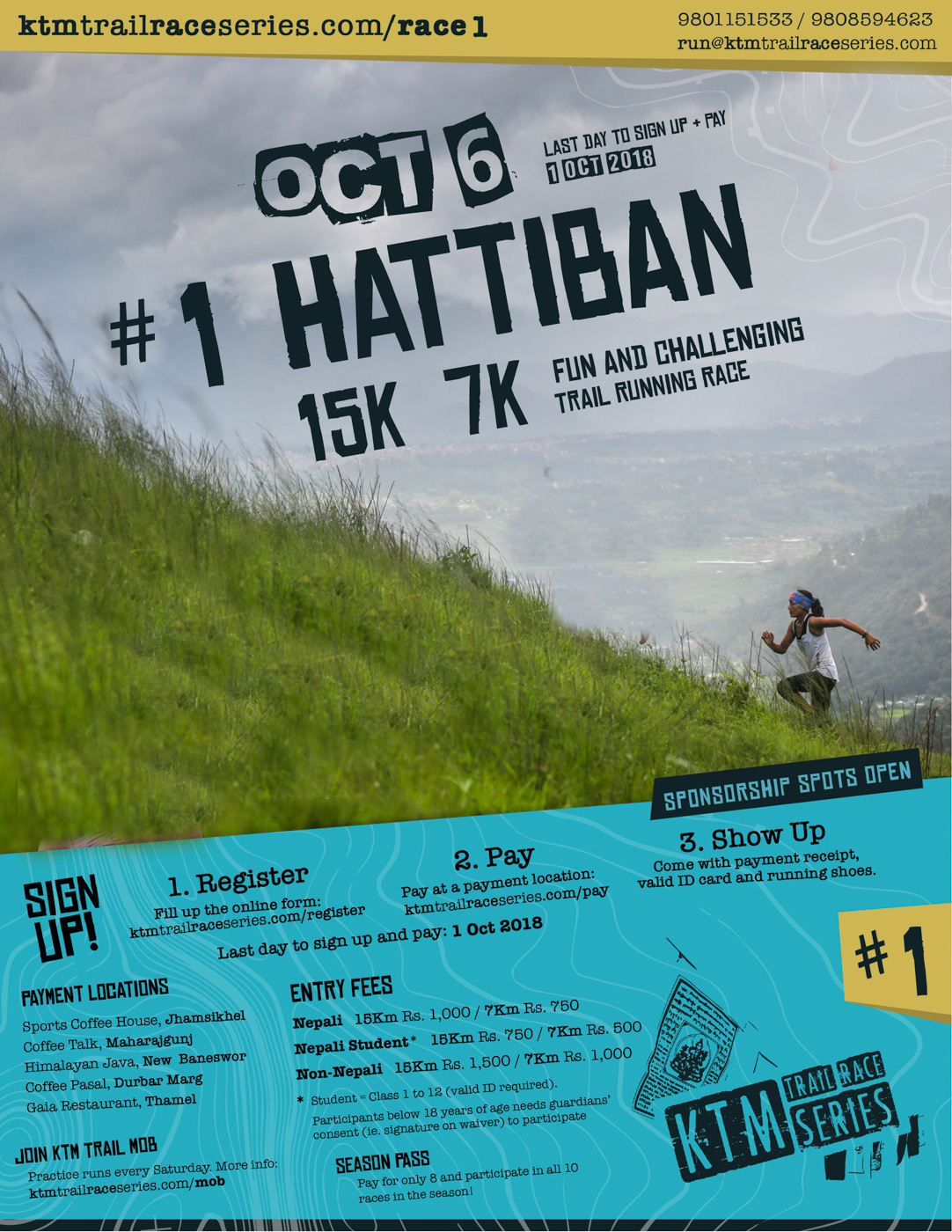 Event Date
October 6, 2018
Venue
Hattiban Resort
Located at Hattiban, Kathmandu
Open pin on Google Map
Distances
21K, 12K, 6K and 3K
Observations, updates and note to self
KTM Series launches on October 2018 as "KTM Trail Race Series". Over 250 participants show up, a hundred more than anticipated. Several learnings.
Dozens of participants lose their way to Hattiban because of unclear directions. Start time hence delayed.
Heavily overstaffed - 40 crew and volunteers mobilized - most with poorly defined responsibilities.
Underestimated water consumption (ran out of water at a checkpoint) and overestimated food at finish (an entire contianer of leftover bean soup fed to cattle).
Conflicting race brief about trail marking colors to follow.
Some runners reach first checkpoint before trail team is ready. Confusion at CP1.
Search party dispatched to find 15K hikers. Everybody accounted for and race wrapped up at 5pm.
Quite a few inaccuracies in results (wrong, missed or repeated timings).
Promising feedback overall. Received several requests to have a venue closer by, and easier trails. Took both into consideration, thus shaping all future races for KTM Series - easy on the knees and open to all.
Start, Trails and Finish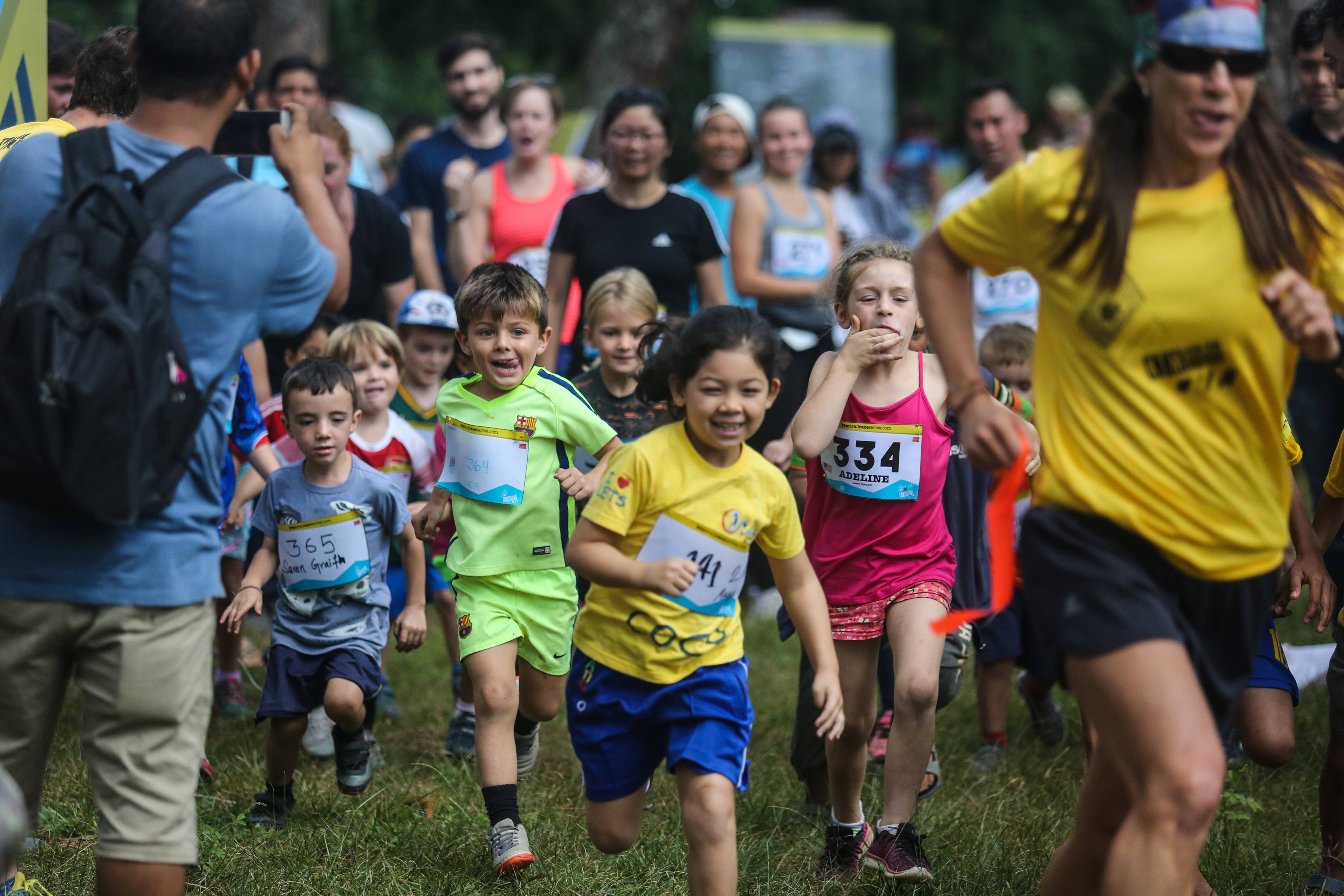 108 photos by:
Start, Trails and Finish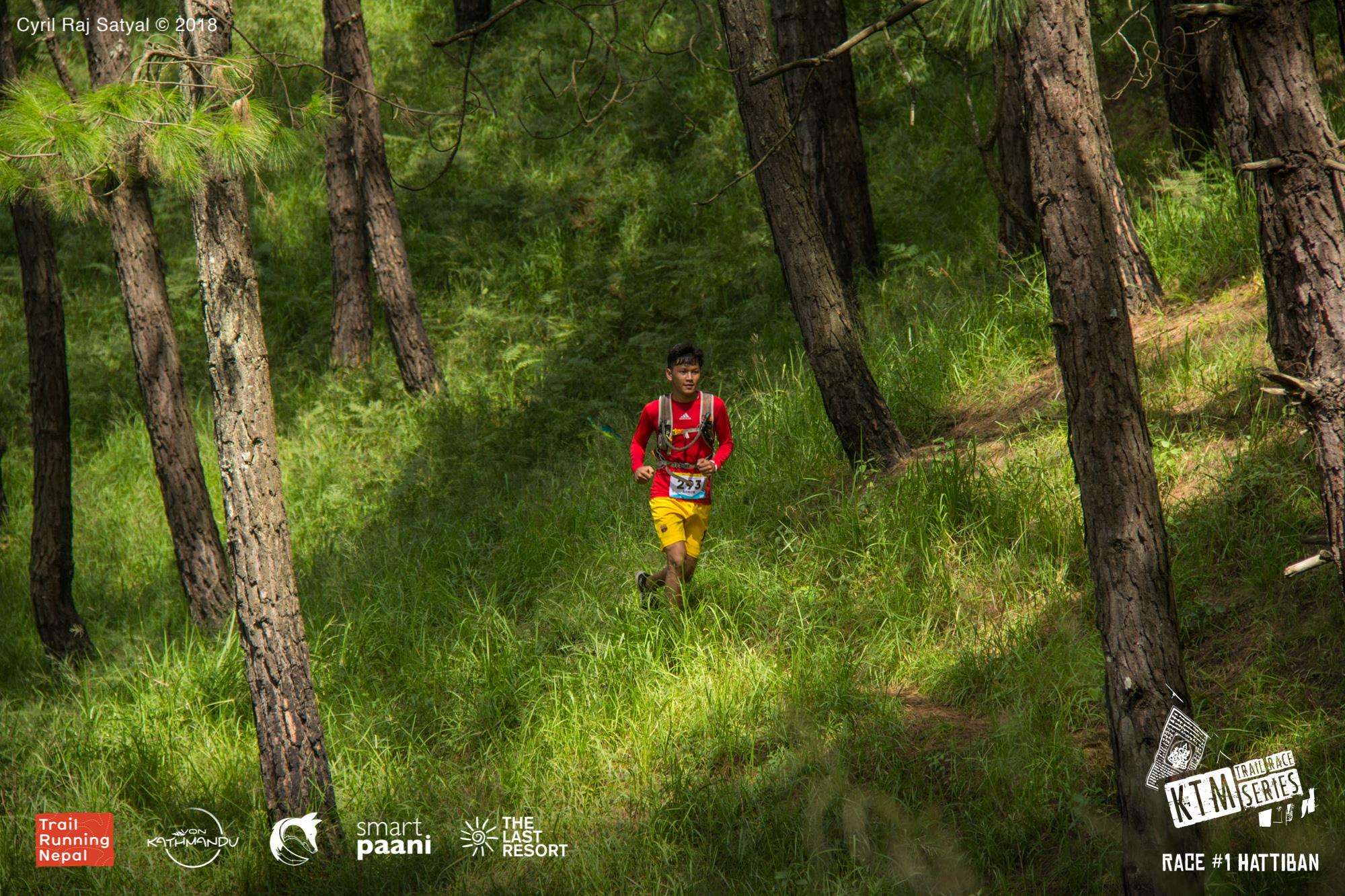 138 photos by:
| | |
| --- | --- |
| | Cyril Raj Satyal |
| | Rocky Mishra |